I've been running my mouth on HBO's Boxing Forum on this much-debated topic. To get the conversation started here, I'll present the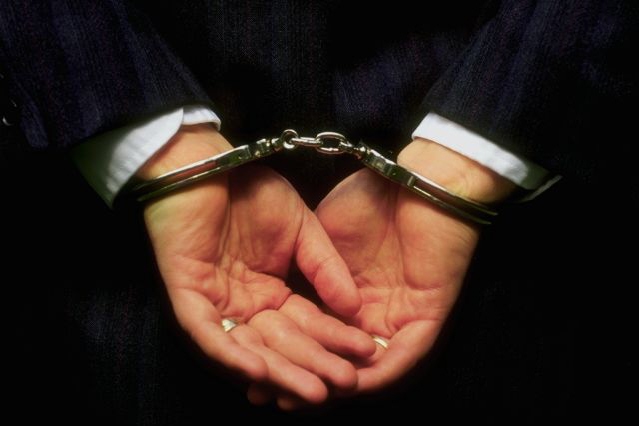 cases against each defendant in this crime on boxing and then let you be the judge of who deserves the most blame.
The Accused
Bob Arum. "Manny doesn't like needles." Yet Pacquiao has enough tattoos to make Dennis Rodman proud. "My fighter feels that losing blood so close (within 30 days) to the fight weakens him." Yet the Pac Man is shown on HBO's Hatton-Pacquiao 24×7 having blood drawn 24 days before their fight last May. Beyond these head-scratchers, Arum's arrogance and hubris didn't stop there. He initially flirted with the prospect of Pacquiao facing off against Yuri Foreman, while still negotiating Pacquiao-Mayweather. Even worse, he was chastised by the mediator, who was brought in to salvage the fight, for misrepresenting details of the negotiations. To be fair, Bob Arum has brought us many superfights, but I will not forget his leading man role in this fiasco.
Golden Boy Promotions (GBP). Bob Arum and GBP CEO Richar Schaefer were both involved in this fight-jacking. Talk about cutting off your nose to spite your face, Oscar De La Hoya has reportedly suggested that Pacquiao's successful ascension in weight has been aided by performance-enhancing drugs (PED). Making matters worse, his GBP cohort Shane Mosley, a busted PED user, has implied that Pac Man is a cheat. Yes, hypocrisy knows no limit. Oscar De La Hoya KTFO'd Fernando Vargas who was juicing when they fought. He also nearly beat Shane Mosley in their rematch even though Shane was apparently juicing prior to the fight. My point: even if they suspected Pacquiao of juicing, was it enough of an issue to beef over when PED use hasn't even proven itself positive in the ring?
Floyd Mayweather. Many boxing pundits say that Manny Pacquiao is the best fighter in the world today. Floyd thinks that he's the best boxer of all-time. Floyd belittles Manny Pacquiao for being knocked out twice early in his career and losing a tough fight to Erik Morales. But Floyd proclaims that he's undefeated, and thus better. I have come to expect such exaggeration and hyperbole from Mayweather, but I never thought that I'd see the day when he put $40 million at risk over an issue like random blood testing. Was he simply responding to whispers that he had heard around the gyms about Pacquiao? Maybe he was being swayed by his father's scathing accusations about the Pac Man and wanted to call the man's bluff? Or maybe he was looking for a way out of this risky fight? He calls himself Money, but his nickname and reputation have definitely taken a hit.
Manny Pacquiao. Pac Man was in a position of power during these negotiations. He's coming off more impressive wins than Mayweather. He's the boxer that more people like because of his everyman personality outside of the ring and his gladiator mentality inside it. He was likely able to leverage these facts based on the fact that the Mayweather camp agreed to an unprecedented fine for coming in over-the-weight as well the smaller glove size, favoring Pacquiao's less brittle hands. With these concessions, why protest so much over random blood testing if you are as clean as you say you are? Rightly or wrongly, that is the question that I and many boxing fans will be asking ourselves for some time. And sorry Manny, fighting the man (Joshua Clottey) who just lost to the man (Cotto) that you destroyed does not cut it as a replacement for Mayweather.
Who do you think deserves most of the blame in the Mayweather vs. Pacquiao failure?