The answer to the question posed in the title of this post has gone with the wind in the court of public opinion.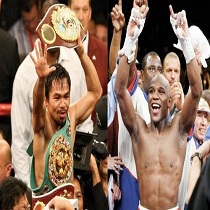 Early on it appeared that Floyd "Money" Mayweather was willing to not live up to his nickname by focusing on what many view as an excessive call for performance-enhancement drug (PED) testing for his potential superfight with Manny Pacquiao.
And some countered that Pacquiao was ducking Mayweather, the PED test or both.
The latest culprit in this seemingly never-ending, shameful blame game is now the venerable Bob Arum, who coined the legendary, yet infamous, quote below.
"Yesterday I was lying; today I am telling the truth."