It was quite an eventful year in boxing in 2011. The fight calendar was pretty light early on but really picked up in the last four months of the year.
You had Floyd Mayweather vs. Victor Ortiz, Manny Pacquiao vs. Juan Manuel Marquez III, and Miguel Cotto vs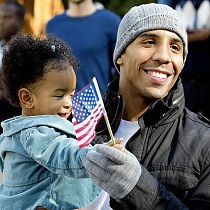 Antonio Margarito II all taking place during the second half of the year.
Although each of the aforementioned fights had memorable outcomes: Mayweather's "sucker punch" KO; Pacquiao "winning" another close, somewhat controversial decision, and Cotto exacting his bloody revenge, none of these fights produced memorable action or virtuoso performances.
But the fighter (of the year) and fight (of the year) made this year "all good," when it was all said and done. Please hold your applause and comments to the end.
2011 Fighter of the Year
When Showtime announced its groundbreaking Super Six semi-round robin tournament aimed at determining the best super middleweight in the world, I knew I'd inevitably declare its winner as the fighter of the year. Sure, the tournament was not without it's shortcomings, from fighters dropping out (namely Andre Dirrell, Mikkel Kessler and Jermain Taylor) to some being excluded for contractual reasons (Lucian Bute).
But it did provide a substantial enough canvas for the fighter of the year Andre Ward to paint masterpieces at the expense of Kessler, Allan Green, Arthur Abraham and Carl Froch.
Not only did Ward win, he mad it look easy. And he made my fighter of the year selection very easy as well.
Now this decision was not as easy as the Ward selection. For me, it comes down to two fights*: Andre Berto vs. Victor Ortiz and Alfred Angulo vs. James Kirkland.
Should I go with Berto-Ortiz, that featured both men being dropped, getting up, dropping the other man, and battling and surviving 12 action-packed rounds? Or should I anoint Angulo-Kirkland for its early, massive knockdown by Angulo and Kirkland's inhuman recovery and eventual destruction of "El Perro" inside the distance.
Berto-Ortiz and Angulo-Kirkland are what boxing used to be all about. Both fights featured two young fighters in their prime being matched early in their careers. They put themselves in harms way to leave their mark in the ring as well as with the fans. And they both weren't on PPV!
My choice for the fight of the year is Andre Berto vs. Victor Ortiz because both men took the other's best shots and lived to see the bell with the fight hanging in the balance.
Happy New Year fight fans and freaks!
*There are countless other less glamorous gems but my selection only includes major title fights covered on this blog in 2011.